France & Netherlands
Paris • Amsterdam
Flights & Hotel Included
1

It is more than just flight & hotel
Our Tour guides are waiting for YOU!
Your Holiday Voucher includes:
TRAVEL INSURANCE

Included

TOUR GUIDE

Included

HOTEL

Included

FLIGHTS (20kg check-in luggage)

Included
Remind Me For Free
2

Easy Terms & Conditions



TRAVEL VALIDITY

Travel anytime between 01.05.2020 to 31.05.2020.

Public Holidays are excluded.




EASY CANCELLATION

Cancellation fee of unused vouchers only 50 aed




GUARANTEED DATES

Your requested travel dates are guaranteed

(In the unlikely event of seats sold out we guarantee +/- 1 day from preferred date)




HIGH SEASON

During high season 16.05.2020 - 31.05.2020 supplement fee of 1500 AED per person / voucher applies.




Schengen Visa
3

Choose your hotel category here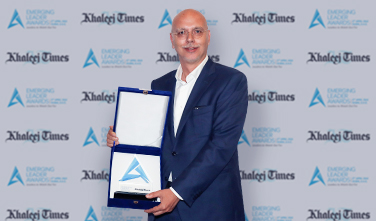 Latest News...
Holiday Factory Wins Prestigious Award
5th April 2018, Holiday Factory received the prestigious "Emerging Leader Award In Travel & Tourism" by Khaleej Times. Holiday Factory changed and revolutionized the whole travel industry in the UAE by making luxury travel affordable for everyone.
Amsterdam Tours and Vacation Packages
About Amsterdam
Amsterdam is the Netherlands' capital, known for its artistic heritage, elaborate canal system and narrow houses with gabled facades, legacies of the city's 17th-century Golden Age. Its Museum District houses the Van Gogh Museum, works by Rembrandt and Vermeer at the Rijksmuseum, and modern art at the Stedelijk. Cycling is key to the city's character, and there are numerous bike paths you can take on rented bicycles available everywhere!
Here are our top picks and must-do's to add to your Amsterdam travel package.
Quick facts about Amsterdam
If you are looking into Amsterdam for a holiday, look no further as we have the best Amsterdam tour package.
Amsterdam got its name from the Amstel River.
There are 165 Amsterdam canals that combine for a length of over 100 kilometers (about 60 miles). The Canal Ring became part of the UNESCO World Heritage list in 2010
Amsterdam has more bridges than Venice. To be precise, there are 1281 bridges. That's three times as many as Venice!
There are 2500 houseboats in Amsterdam, and many have been afloat for more than a century. Most are residential, but visitors can find houseboat hotels, rentals and even a Houseboat Museum if you just want to see what it's like in one.
Things to do in Amsterdam
There are a lot of things you can find while looking for the best Amsterdam holiday package, here are some interesting places to go to for your holiday.
There are a lot of things you can find while looking for the best Amsterdam holiday package, here are some interesting places to go to for your holiday.
You will have absolutely no time to be bored in Amsterdam! The city offers many things to do from beautiful parks and cultural museums to canal belt boat rides.
The capital of the Netherlands is unique in many ways! You'll find enough museums to spend an entire month wandering through. A million different food trucks and street eateries with the most delicious, traditional delicacies.
If you're willing to wander farther, theme park Efteling is a great place to visit. A fantasy theme park, where you'll be surrounded by fairy tales. It was even awarded the Diamond Theme Park Award.
Places to visit in Amsterdam
A trip to the capital wouldn't be complete without seeing the top attraction. Below is a list of recommendations for Amsterdam a tours.
Rijksmuseum - home to some of the world's most famous artworks, including The Night Watch by Rembrandt van Rijn. The majestic building is also home to works from notable Dutch painters such as Frans Hals, Jan Steen and many more.
Van Gogh Museum – a museum dedicated to the life of Vincent van Gogh, one of the most influential painters The Netherlands has ever seen. Learn about his life, what inspired him, and how he became the icon he is today.
BODY WORLDS - an exhibition that takes you on a journey through the human body. The theme of the exhibition is 'The Happiness Project', it will take you on a quest to the anatomical effects of happiness.
Madurodam miniature village - Feel like a giant and check out all the landmarks and highlights of the Netherlands in a few hours in this miniature theme park.
The Catboat – the one and only floating animal shelter in the world! A must-do for cat lovers. Visiting the Poezenboot is completely free of charge, but a donation is appreciated.
Houseboat Museum - Visit the smallest, most unique museum in the world. As unique as the Amsterdam Canals, are the Houseboats. Find out what it must be like living in one.
Food in Amsterdam
No holiday is complete without trying the delicious food of Amsterdam. Here are some must-try dishes of Amsterdam cuisine.
Bitterballen - Delicious, deep fried crispy meatballs traditionally served with mustard for dipping – they're the ultimate in Dutch pub snacks!
Raw herring - may sound a little scary, but every visitor to Amsterdam should give it a go. You'll spot haringhandels (herring carts) serving up this Dutch specialty all over the city - ask for a 'broodje haring' to get the fish served in a small sandwich with pickles and onions.
Stamppot – translates as 'mash pot'. Comfort food for cold winter evenings, this traditional dish involves potatoes mashed with other vegetables – traditional stamppot includes various combinations of sauerkraut, carrot, onion or kale - and is usually served with a big juicy sausage.
Poffertjes – pronounced as 'PO-fer-jus'. These little fluffy clouds of battery goodness are served up at restaurants and pancake houses all over Amsterdam, but nothing can beat a bag of hot, buttery poffertjes from a street market vendor. Sprinkle them with powdered sugar for extra sweetness.
Stroopwafel - If you try one Dutch sweet treat, make it a stroopwafel. Two thin waffles stuck together with a layer sweet caramel; best enjoyed hot and gooey from a street market or bakery.