بانكوك
تايلاند
باقات تشمل التذاكر والإقامة
1

أنه أكثر من مجرد طيران وإقامة
المرشدين السياحيين الخاصين بنا في انتظارك!
تشمل القسيمة على الآتي:
تأمين السفر

مشمول

مرشد سياحي

مشمول

نقل

مشمول

الفندق

مشمول

الطيران (20 كغ عند تسجيل الأمتعة)

مشمول
ذكرني
2

Bangkok Tour Package

–

Easy Terms & Conditions



صلاحية السفر

يمكنك السفر في أي وقت لغاية 30.11.2019
ماعدا العطل الرسمية.




إلغاء سهل

رسوم الإلغاء للقسائم الغير المستخدمة 50 درهم فقط




تواريخ مضمونة

تواريخك المفضلة مضمونة. في حالة تم بيع مقاعد ضمن هذه التواريخ فنحن نضمن +/- يوم واحد من تاريخك المفضل




موسم الذروة

خلال موسم الذروة 27.06.2019 - 15.07.2019 يتم تطبيق رسوم إضافية بقيمة 900 درهم إماراتي لكل شخص/ قسيمة.




تأشيرة سهلة
3

Bangkok Travel Package

–

Choose your hotel category here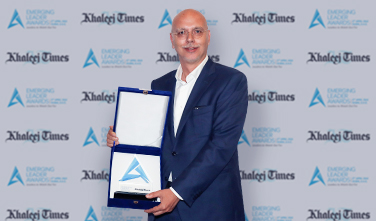 أخر الأخبار
حاز هوليداي فاكتوري على جائزة مرموقة
"في 5 نيسان / أبريل ، حصل هوليداي فاكتوري على جائزة الرائد الناجح في مجال السفر والسياحة التي استضافتها صحيفة الخليج تايمز. ""قام هوليداي فاكتوري بتغيير مفهوم السفر بأكمله في الإمارات العربية المتحدة بجعل السفر فاخرا ً وبأسعار معقولة للجميع ..."
Thailand Tours and Vacation Packages
About Thailand, Europe
Formerly known as Siam, Thailand is the 50th largest country in the world. Bordered by Myanmar, Laos, Cambodia, Malaysia and Andaman Sea, the Kingdom of Thailand is a regional power in Southeast Asia with agriculture and tourism fuelling its thriving economy. In the 2014 Global Destination Cities Index by MasterCard, Bangkok, the capital of Thailand was ranked second among the top 20 most-visited cities. And in 2016, Bangkok ranked 1st in the list of Top City Destinations by Euromonitor International, beating London and New York. In the list of the ten most photographed locations in the world, released by Instagram in 2012, Bangkok Airport and Siam Paragon shopping mall (also in Bangkok) were ranked 1st and 2nd.
Quick facts about Thailand
Some facts and figures to familiarize yourself with Thailand and to prepare you for your Thailand tour package.
Thailand is the only country in Southeast Asia that Europeans never colonized and the literal meaning of the country's name is 'Land of the Free'.
95% of Thai citizens practice Buddhism, though Hinduism is at the roots of Thailand.
The original 23 variants of Siamese cats originated from Thailand.
Energy drink Red Bull was originally from Thailand, known then as Krating Daeng.
Bangkok was once called the 'Venice of East'.
There are around 35,000 temples spread across Thailand.
There is an annual event in Pra Prang Sam Yot temple in Lopburi province, where monkeys are treated with a buffet, attracting thousands of tourists to the village.
Learn More