تايلاند
بانكوك
باقات تشمل التذاكر والإقامة
1

Thailand tour package - It is more than just flight & hotel
المرشدين السياحيين الخاصين بنا في انتظارك!
تشمل القسيمة على الآتي:
تأمين السفر

مشمول

مرشد سياحي

مشمول

نقل

مشمول

الفندق

مشمول

الطيران (20 كغ عند تسجيل الأمتعة)

مشمول
ذكرني
2

Thailand Tour Package

–

Easy Terms & Conditions



صلاحية السفر

Travel anytime between 01.05.2020 to 15.12.2020

Public Holidays are excluded.




إلغاء سهل

رسوم الإلغاء للقسائم الغير المستخدمة 50 درهم فقط




تواريخ مضمونة

تواريخك المفضلة مضمونة. في حالة تم بيع مقاعد ضمن هذه التواريخ فنحن نضمن +/- يوم واحد من تاريخك المفضل




موسم الذروة

خلال موسم الذروة 01.07.2020 - 31.08.2020 يتم تطبيق رسوم إضافية بقيمة 190 درهم إماراتي لكل شخص/ قسيمة.




تأشيرة سهلة
3

Thailand Travel Package

–

Choose your hotel category here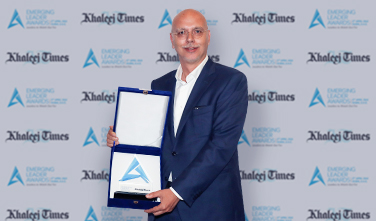 أخر الأخبار
حاز هوليداي فاكتوري على جائزة مرموقة
5th April 2018, Holiday Factory received the prestigious "Emerging Leader Award In Travel & Tourism" by Khaleej Times. Holiday Factory changed and revolutionized the whole travel industry in the UAE by making luxury travel affordable for everyone.
Thailand Tours and Vacation Packages
About Thailand, Europe
Formerly known as Siam, Thailand is the 50th largest country in the world. Bordered by Myanmar, Laos, Cambodia, Malaysia and Andaman Sea, the Kingdom of Thailand is a regional power in Southeast Asia with agriculture and tourism fuelling its thriving economy. In the 2014 Global Destination Cities Index by MasterCard, Bangkok, the capital of Thailand was ranked second among the top 20 most-visited cities. And in 2016, Bangkok ranked 1st in the list of Top City Destinations by Euromonitor International, beating London and New York. In the list of the ten most photographed locations in the world, released by Instagram in 2012, Bangkok Airport and Siam Paragon shopping mall (also in Bangkok) were ranked 1st and 2nd.
Quick facts about Thailand
Some facts and figures to familiarize yourself with Thailand and to prepare you for your Thailand tour package.
Thailand is the only country in Southeast Asia that Europeans never colonized and the literal meaning of the country's name is 'Land of the Free'.
95% of Thai citizens practice Buddhism, though Hinduism is at the roots of Thailand.
The original 23 variants of Siamese cats originated from Thailand.
Energy drink Red Bull was originally from Thailand, known then as Krating Daeng.
Bangkok was once called the 'Venice of East'.
There are around 35,000 temples spread across Thailand.
There is an annual event in Pra Prang Sam Yot temple in Lopburi province, where monkeys are treated with a buffet, attracting thousands of tourists to the village.
Things to do in Thailand
So, you have made up your mind to take that Thailand holiday package? Though it is impossible to experience Thailand in a single visit, here is our recommendations for things to do while you are there. Visiting the Grand Palace - The Grand Palace is a former royal residence and the major tourist attraction in Bangkok. Established in 1882, the Grand Palace represents a unique combination of Italian Renaissance and traditional Thai architecture. Visiting The Floating Markets – Your Thailand experience would be incomplete without visiting one of the following five floating markets in Thailand;

Damnoen Saduak
Amphawa
Taling Chan
Khlong Lat Mayom
Bang Nam Pheung

Trying Street Food - The best way to experience authentic Thai cuisine would be to sample street food in Thailand. The culinary experience that awaits you is at par with fine dine-in restaurants.
Indulging in Water Sports - If you are an adrenaline junkie and love adventurous in nature, you should try indulging in water sports while in Thailand. Experience the thrill on jet boats and speed boats or try Kayaking, scuba diving and snorkeling.
Shopping Till You Drop - There is never going to be a dull moment when you are shopping in Thailand. From bustling markets and handicraft stalls to huge shopping malls, be ready to bring out the shopaholic in you.
Places to visit in Thailand
There are many great tourist attractions to visit in Thailand and as mentioned before, it is practically impossible to experience them all in one go. Here is our top pick from the most-visited spots in Thailand.
The Phi Phi Islands - Best known for their stunning beaches, The Phi Phi Islands are an island group with enthralling beaches of clear blue water and white powdery sand.
Phuket – Situated along the clear waters of the western shore, Phuket is a rain forested mountainous island which also happens to be the biggest Thai island.
Bangkok - As the capital of Thailand, Bangkok is often the first stop for most international tourists to Thailand. Some of the best attractions including the Grand Palace, Wat Arun, The temple of the reclining Buddha and much more.
Pattaya - Best known for its extreme nightlife, Pattaya is a haven for party animals. Having approximately 3000 bars, clubs and other hangouts, you will never be away from a party, round the clock.
Koh Samui – The second-largest island in Thailand, Koh Samui is a more family orientated location, meaning a lot more relaxed atmosphere. The marine park is one of must see attractions in Koh Samui. It is recommended that you view it by hiring a boat or kayak.
Food in Thailand
It is well known that a cook's heart blossoms when it comes to Thai cuisine. Not only is it renowned but is nearly infinite. Without further ado, let us see the list of the top 10 must eat foods in Thailand.
Fried chicken with garlic and pepper on rice
Fried morning glory – It's a vegetarian dish, locally called pad pak bung fai daeng. You could call it water spinach.
Steamed squid with lemon dressing
Pad See Ew – A very common dish in Thailand, Pad See Ew consists of broad, flat, soft and chewy rice noodles called river noodles, Chinese broccoli, soy sauce and meat.
Green or red Curry Chicken.
Fried Eggplant.
Massaman Curry Beef - Massaman Curry Beef is a flavorful Thai delicacy with Muslim roots. Commonly made with beef, tofu or chicken. It's quite a filling dish and If you're really hungry, you should try one. There's also a variety for non-Muslims, made with pork.
Khao soi or "Chiang Mai Noodles".
Pad Thai - Pad Thai is a classic noodle dish made from stir-fried rice noodles and prepared with eggs, peanuts, sprouts, shallots and a choice of meat.
Fried Chicken.
Learn Less