Bishkek
Kyrgyzstan
Flights & Hotel Included
1

Kyrgyzstan Tour Package

–

It is more than just flight & hotel
Beautiful Kyrgyzstan
Your Holiday Voucher includes:
TOUR GUIDE

Included

TRANSFER

Included

HOTEL

Included

FLIGHTS (20kg check-in luggage)

Included
Remind Me For Free
2

Kyrgyzstan Holiday Package

–

Easy Terms & Conditions



TRAVEL VALIDITY

Travel anytime until 31.03.2020
Public Holidays are excluded.




EASY CANCELLATION

Cancellation fee of unused vouchers only 50 sar




GUARANTEED DATES

Your requested travel dates are guaranteed

(In the unlikely event of seats sold out we guarantee +/- 1 day from preferred date)




HIGH SEASON

During high season 13.12.2019 – 18.01.2020 supplement fee of 2000 SAR per person / voucher applies.




Visa Free / On Arrival
3

Kyrgyzstan Travel Package

–

Choose your hotel category here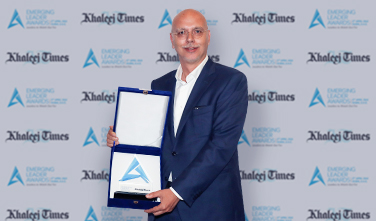 Latest News...
Holiday Factory Wins Prestigious Award
5th April 2018, Holiday Factory received the prestigious "Emerging Leader Award In Travel & Tourism" by Khaleej Times. Holiday Factory changed and revolutionized the whole travel industry in the UAE by making luxury travel affordable for everyone.
Kyrgyzstan Tours and Vacation Packages
About Kyrgyzstan
This is Kyrgyzstan—a massive gallery of authentic natural landscapes that any adventurous eyes could feast on. It is the "true haven" for all types of outdoor enthusiasts desiring an escape to this unspoiled panorama of peaks and play.
Imagine looking out to snowy crests of high mountains, soothed at the sight of serene lakes, or invigorated by the rushing wild rivers and cackles of nature.
Nevertheless, what makes Kyrgyzstan a promising beauty in itself is also the community that lives within. From its therapeutic silt muds to the wonders of "kumis" (fermented mare's milk), Kyrgyzstan showcases the nomadic and modern way of life, imprinting a holiday worth flying for.
Quick facts about Kyrgyzstan
Kyrgyzstan is an exciting country filled with quirks and wonders. While thinking about your next Kyrgyzstan Travel package, here are some things you should know about this exciting destination:
Kyrgyz" is said to derive from the Turkic word "forty" representing the 40 clans that the Manas (a Kyrgyz 'khan' or leader) united as the first Kyrgyz state.
Kyrgyzstan is one of the world's least crowded counties with only about 29.5 residents for each square kilometre.
Kyrgyzstan is home to about 300 snow leopards across the Tien-Shan and Pamir-Alai mountain ranges.
Kyrgyzstan has more than 88 mountain ranges that make up 70% of its territory.
Kumis is Kyrgyzstan's most famous national drink praised for its physical and mental benefits. It is fermented mare's (female horse) milk with specific acidification.
"Manas" is a Kyrgyz epic poem with 500,000 lines and is renowned as the lengthiest epic in the world.
The Osh Bazaar, located in the 2nd largest city of Kyrgyzstan—Osh, is said to have been operating for over 3,000 years and was a common stop along the Silk Road.
Arslanbob, a village in the Jalal-Abad Region of Kyrgyzstan, houses the largest naturally-growing walnut forests in the world, producing over 1,500 tons of walnuts annually.
Lake Isyyk-Kul means "Hot Lake" because it does not freeze over during the winter.
Learn More