Borneo
Kota Kinabalu, Malaysia
Flights & Hotel Included
1

It is more than just flight & hotel
Your Holiday Voucher includes:
TRAVEL INSURANCE

Included

TRANSFER

Included

HOTEL

Included

FLIGHTS (20kg check-in luggage)

Included
Remind Me For Free
2

Borneo Tour Package

–

Easy Terms & Conditions



TRAVEL VALIDITY

Travel anytime between 01.05.2020 to 31.05.2020

Public Holidays are excluded.




EASY CANCELLATION

Cancellation fee of unused vouchers only 50 aed




GUARANTEED DATES

Your requested travel dates are guaranteed

(In the unlikely event of seats sold out we guarantee +/- 1 day from preferred date)




HIGH SEASON

During high season 01.05.2020 - 31.05.2020 supplement fee of 200 AED per person / voucher applies.




Visa Easy
3

Borneo Travel Package

–

Choose your hotel category here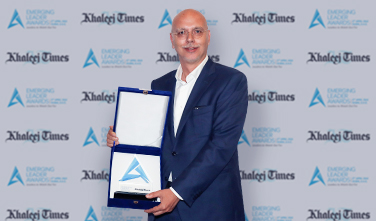 Latest News...
Holiday Factory Wins Prestigious Award
5th April 2018, Holiday Factory received the prestigious "Emerging Leader Award In Travel & Tourism" by Khaleej Times. Holiday Factory changed and revolutionized the whole travel industry in the UAE by making luxury travel affordable for everyone.
Borneo Tours and Vacation Packages
About Borneo
Borneo is the largest island in Asia and the third largest in the world, politically shared by Indonesia, Malaysia and Brunei. Home to the oldest rainforest in the world, Borneo is located at the geographic center of Maritime Southeast Asia. Borneo is a renowned ecotourism destination. Samarinda, the capital of the East Kalimantan province of Indonesia, is its largest city. 20 of the largest cities of Borneo is equally divided between Malaysia and Indonesia, except for Bandar Seri Begawan, the capital city of the Sultanate of Brunei. The steamy jungles, peaceful villages, balmy beaches and blissful mountains of Borneo attract animal lovers, anthropologists and adventure-seekers alike. A Borneo tour package would be one of the wisest choices you ever made.
Quick facts about Borneo
About 73% of the island constitutes of Indonesian territory.
Though Brunei is the only sovereign state lying completely on the island of Borneo, it constitutes of only about 1% of its area.
The highest point of Borneo is Mount Kinabalu, reaching an elevation of 13,435 feet above sea level.
The rainforest of Borneo houses about 221 species of animals, 420 species of birds, 3,000 species of trees and 15,000 species of flowering plants.
Clearwater Cave, one of the world's longest underground rivers, is in Borneo.
Borneo also has a cave system that houses about three million bats.
Borneo provides half of the world's yearly acquisition of tropical timber wood.
Learn More