اليونان
أثينا
باقات تشمل التذاكر والإقامة
1

أنه أكثر من مجرد طيران وإقامة
المرشدين السياحيين الخاصين بنا في انتظارك!
تشمل القسيمة على الآتي:
تأمين السفر

مشمول

مرشد سياحي

مشمول

نقل

مشمول

الفندق

مشمول

الطيران (20 كغ عند تسجيل الأمتعة)

مشمول
ذكرني
2

Greece Tour Package

–

Easy Terms & Conditions



صلاحية السفر

يمكنك السفر في أي وقت لغاية 30.11.2019
ماعدا العطل الرسمية.




إلغاء سهل

رسوم الإلغاء للقسائم غير المستخدمة 5 ريال عماني فقط




تواريخ مضمونة

تواريخك المفضلة مضمونة. في حالة تم بيع مقاعد ضمن هذه التواريخ فنحن نضمن +/- يوم واحد من تاريخك المفضل




موسم الذروة

خلال موسم الذروة 01.06.2019 - 08.09.2019 يتم تطبيق رسوم إضافية بقيمة 900 درهم إماراتي لكل شخص/ قسيمة.




تأشيرة شنغن
3

Greece Travel Package

–

Choose your hotel category here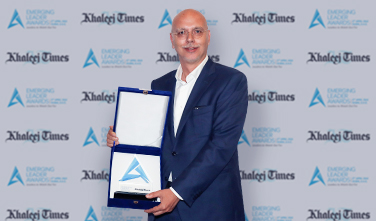 أخر الأخبار
حاز هوليداي فاكتوري على جائزة مرموقة
"في 5 نيسان / أبريل ، حصل هوليداي فاكتوري على جائزة الرائد الناجح في مجال السفر والسياحة التي استضافتها صحيفة الخليج تايمز. ""قام هوليداي فاكتوري بتغيير مفهوم السفر بأكمله في الإمارات العربية المتحدة بجعل السفر فاخرا ً وبأسعار معقولة للجميع ..."
Greece Tours and Vacation Packages
About Greece, Europe
Officially called the Hellenic Republic, Greece is a country lying in Southern and Southeast Europe, on the southern tip of the Balkan Peninsula. Considered the cradle of Western civilization, Greece had become part of the Roman Empire in the second century BC.
The modern day Greece emerged following the Greek Revolution in 1830. The 18 UNESCO World Heritage Sites spread across the nation indicate the rich historical legacy of Greece. Greece is the birthplace of political science, democracy, historiography and Western philosophy and literature, among other things. Greece is one of the most mountainous regions in Europe, with 80% of the country consisting of mountains or hills. Greece also has 13,676 kilometers of coastline, being the 11th longest coastline in the world.
Quick facts about Greece
Here are some essential facts that might help you accelerate your decision to go for a Greece tour package.
The country shares its borders with Albania, North Macedonia, Bulgaria and Turkey.
Athens is the capital of Greece and also its largest city. It is also one of the oldest cities in the world, with many archeological sites and ancient wonders.
Greece houses one of the richest diversities of wildlife in Europe, with 116 species of mammals, 240 of birds, and 59 of reptiles, to name some.
Evidence suggests that the Greek island of Rhodes has been inhabited since the Stone Age. Its capital, the city of Rhodes is the most popular tourist destination in Greece.
Greece is the country that has the most number of archaeological museums in the world.
Learn More