London
Flights & Hotel Included
1

It is more than just flight & hotel
Your Holiday Voucher includes:
TRAVEL INSURANCE

Included

HOTEL

Included

FLIGHTS (20kg check-in luggage)

Included
Remind Me For Free
2

London Tour Package

–

Easy Terms & Conditions



TRAVEL VALIDITY

Travel anytime between 01.05.2020 to 15.12.2020.

Public Holidays are excluded.




EASY CANCELLATION

Cancellation fee of unused vouchers only 50 aed




GUARANTEED DATES

Your requested travel dates are guaranteed

(In the unlikely event of seats sold out we guarantee +/- 1 day from preferred date)




HIGH SEASON

During high season 01.07.2020 - 31.08.2020 supplement fee of 190 AED per person / voucher applies.




UK Visa
3

London Travel Package

–

Choose your hotel category here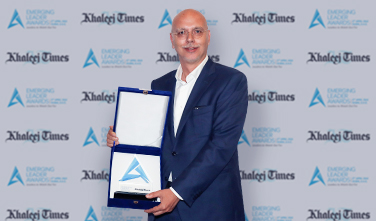 Latest News...
Holiday Factory Wins Prestigious Award
5th April 2018, Holiday Factory received the prestigious "Emerging Leader Award In Travel & Tourism" by Khaleej Times. Holiday Factory changed and revolutionized the whole travel industry in the UAE by making luxury travel affordable for everyone.
London Tours and Vacation Packages
About London, UK
London is the capital and largest city of England and the United Kingdom, with the largest municipal population in the European Union. It is a 21st century city with history stretching back to Roman times, founded back then as Londinium. At the city center you will find the imposing Houses of Parliament, the iconic 'Big Ben' clock tower and the Westminster Abbey. Standing on the River Thames in the south-east of England, at the head of its 50-mile (80 km) estuary leading to the North Sea, London has been a major settlement for two millennia.
London is considered to be one of the world's most important global cities and ranks 26 out of 300 major cities for economic performance. Well known for its famous educational institutes, H.H Queen Elizabeth II, high tea ceremonies, fish & chips, black cabs and of course David Beckham and The Beatles. Here are our top picks and must-do's for a London travel package.
Quick facts about London, UK
Here are some facts of tourist interest while you are considering your London tour package.
As one of the most diverse cities in the world, London houses over 8 million residents, who collectively speak over 300 languages.
It is a very common mistake, but Big Ben is actually not the name for the iconic Tower. Big Ben is actually the name for the clock in the Tower. The tower itself is simply knows as 'The Clock Tower'.
London has 170 museums.
During history, London used to have different names including Londonium, Ludenwic, Ludenberg. The most accepted version is that the name for London has derived from the old Celtic word "Londinous" which means to be bold.
Located in the district of Southwark, Central London, the Shard is the tallest building in EU and fifth tallest in entire Europe. Built in 2012, the Shard stands almost 310 meters (1,016 feet) high.
In 2014, 16 million people visited London, making it the most-visited city that year. If you are looking into a London holiday, look no further as we have one of the best London tour package.
Things to do in London, UK
There are a lot of things you can find while looking for the best London holiday package, here are some interesting places to go to for your holiday in London.
No London holiday package can be considered complete without a tour to Bath, a city that exhibits stunning Georgian architecture at its best.
For a day trip, consider visiting and exploring Windsor Castle and Stonehenge.
The British Museum and the Victoria & Albert Museum are home to some of the best and most diverse art and design collections in London.
Visit the West End to witness some of the most fascinating architectural creations. After the hustle and bustle of the busy streets, enjoy the enchanting views of riverside London. Best enjoyed in the evening, once all the lights come on to play and twinkle in the dark blue skies of London.
Places to visit in London, UK
A trip to the capital wouldn't be complete without seeing the top attraction. Below is a list of recommendations for your London tours.
Warner Bros. Studio Tour London – The Making of Harry Potter. Is the ultimate Harry Potter experience, where you will see the sets, costumes and props used in all the Harry Potter films!
Visit the official London residence of H.H Queen Elizabeth II – Buckingham Palace and watch the change of guards take place every morning at 10.45am (lasts about 45 minutes).
The Coca-Cola London Eye - the world's tallest observation wheel with 32 capsules, overlooking the breath-taking London and its most famous landmarks from a bird's-eye view.
Rise higher above London in The View from The Shard's observation deck. It sits 800ft (244m) up western Europe's tallest building
Food in London, UK
No holiday is complete without trying the delicious food of the city or country that you are in. Here are some must-try foods of London!
A full English breakfast – who says breakfast can only be eaten for breakfast! We like it for lunch too! The best English breakfast just happens to be at The Ivy, which has several locations in London.
Scones with clotted cream and jam are a classic staple of British food! Have it with a cup of English milky tea at Gail's Bakery – they have them available all day, but can really be found everywhere as a breakfast food.
Shephard's Pie. This popular dinner recipe is made with ground meat and vegetables topped with mashed potatoes. A must-try while you are in London, and can be found absolutely everywhere, especially at Pubs!
Pimm's Cup - a British gin-based alcoholic beverage made with ginger ale or lemon lime soda, fruit, and mint. Pimm's and lemonade is another common cocktail in England if you're not a fan of ginger ales. Can be found in all Pubs around town.
Fish & Chips. You are probably familiar with this meal, you can find it in any restaurant or pub around London, but these are best enjoyed from food-trucks scattered around the city. Don't forget a side of curry sauce!
To top it all off, don't leave without trying Sticky Toffee Pudding. This is a moist cake topped with a hot toffee sauce and can even be savoured with a side of vanilla ice cream. It's a popular all-day dessert, served in restaurants and pubs.