جزر المالديف
باقات تشمل التذاكر والإقامة
1

Maldives holiday package - It is more than just flight & hotel​
المرشدين السياحيين الخاصين بنا في انتظارك!
تشمل القسيمة على الآتي:
تأمين السفر

مشمول

مرشد سياحي

مشمول

نقل

مشمول

الفندق

مشمول

الطيران (20 كغ عند تسجيل الأمتعة)

مشمول

RETURN APPLICATION FOR DUBAI (FOR DUBAI RESIDENTS)

مشمول
2

Maldives tour package - Easy Terms & Conditions



صلاحية السفر

Travel anytime between 10.01.2021 to 15.03.2021

Public Holidays are excluded

High Season dates excluded: 10.02.2021 - 15.02.2021 (Black out)




إلغاء سهل

Unredeemed vouchers can be cancelled anytime for a minimal fee of only AED 100 per voucher.




تواريخ مضمونة

Your requested travel dates are guaranteed (In the unlikely event of seats sold out we guarantee +/- 1 Flight day from preferred date)




تأشيرة مجانية

No Visa required for any Nationality. Maldives is a VISA FREE country.




Travel Policy

Holiday Factory will take care of your return permit to Dubai.

A pre-travel COVID-19 test is not mandatory for UAE residents to return to Dubai from Maldives.

For Maldives travel formalities and return policy – Click Here
3

Maldives holiday package - Choose your hotel category here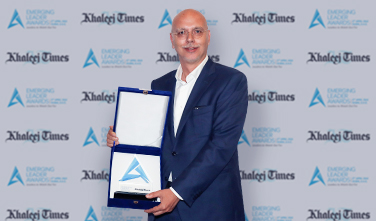 أخر الأخبار
حاز هوليداي فاكتوري على جائزة مرموقة
5th April 2018, Holiday Factory received the prestigious "Emerging Leader Award In Travel & Tourism" by Khaleej Times. Holiday Factory changed and revolutionized the whole travel industry in the UAE by making luxury travel affordable for everyone.