Oman
Muscat
Flights & Hotel Included
1

It is more than just flight & hotel
Your Holiday Voucher includes:
TRAVEL INSURANCE

Included

HOTEL

Included

FLIGHTS (20kg check-in luggage)

Included
Remind Me For Free
2

Muscat Tour Package

–

Easy Terms & Conditions



TRAVEL VALIDITY

Travel anytime between 01.05.2020 to 31.05.2020

Public Holidays are excluded.




EASY CANCELLATION

Cancellation fee of unused vouchers only 50 aed




GUARANTEED DATES

Your requested travel dates are guaranteed

(In the unlikely event of seats sold out we guarantee +/- 1 day from preferred date)




HIGH SEASON

No high season supplements during travel validity.




Visa Easy
3

Muscat Travel Package

–

Choose your hotel category here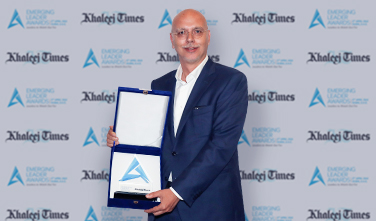 Latest News...
Holiday Factory Wins Prestigious Award
5th April 2018, Holiday Factory received the prestigious "Emerging Leader Award In Travel & Tourism" by Khaleej Times. Holiday Factory changed and revolutionized the whole travel industry in the UAE by making luxury travel affordable for everyone.
Muscat Tours and Vacation Packages
About Muscat
Muscat is the largest city and capital of the Sultanate of Oman. Known since the early 1st century CE as an important trading port, the metropolitan city today spreads across six provinces at approximately 3,500 square kilometers. At various periods, Muscat was ruled by foreign powers such as the Ottoman Empire, the Persians, the Portuguese Empire and the Iberian Union. Muscat was also famed as an important regional military power during the 18th century.
Modern day Muscat is a principal port-town in the Gulf of Oman and designated as a Global City or Alpha City. Under the glorious rule of the Sultan of Oman, Qaboos bin Said in the year 1970, Muscat immediately started to experience swift infrastructural development and grown into a vibrant economy and a society of multi-ethnic flavor of that of the Portuguese Persians and Ottoman Empire.
Quick facts about Muscat
The history of civilization in Muscat dates back to the 6th millennium BCE.
Though Arabic is the official language of the city, English is commonly spoken.
In the 19th century, Muscat was established as a naval and military supremacy.
Muscat has a number of world-famous museums such as the Museum of Omani Heritage, National Museum of Oman, Oman Children's Museum, Oman Oil and Gas Exhibition Centre and Omani French Museum, to name a few.
There is no rail or metro network in Muscat or all of Oman and bus services are comparatively inexpensive.
Old Muscat, the original historic city of Muscat houses many tourist attractions such as the Al Alam Palace, Fort Al Jalali and the Muscat Gate Museum.
Learn More