Nepal
Kathmandu
Flights & Hotel Included
1

Nepal Holiday Package

–

It is more than just flight & hotel
Your Holiday Voucher includes:
TRAVEL INSURANCE

Included

TOUR GUIDE

Included

TRANSFER

Included

HOTEL

Included

FLIGHTS (20kg check-in luggage)

Included
Remind Me For Free
2

Nepal Tour Package

–

Easy Terms & Conditions



TRAVEL VALIDITY

Travel anytime between 01.05.2020 to 31.05.2020

Public Holidays are excluded.




EASY CANCELLATION

Cancellation fee of unused vouchers only 50 aed




GUARANTEED DATES

Your requested travel dates are guaranteed

(In the unlikely event of seats sold out we guarantee +/- 1 day from preferred date)




HIGH SEASON

No high season supplements during travel validity.




Visa Easy
3

Nepal Travel Package

–

Choose your hotel category here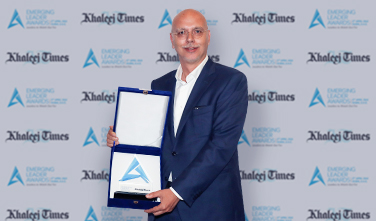 Latest News...
Holiday Factory Wins Prestigious Award
5th April 2018, Holiday Factory received the prestigious "Emerging Leader Award In Travel & Tourism" by Khaleej Times. Holiday Factory changed and revolutionized the whole travel industry in the UAE by making luxury travel affordable for everyone.
Nepal Tours and Vacation Packages
About Nepal
Nepal is a landlocked country in South Asia, bordering China, India and Bangladesh. Nepal is known for its diverse geography, including fertile plains and subalpine forested hills. Nepal possesses eight of the ten tallest mountains in the world, including Mount Everest, the tallest. Nepal has been a hot spot destination for mountaineers and rock climbers. Though Gautama Buddha, the founder of Buddhism, was born in Nepal, the predominant religion in Nepal is Hinduism. The magnificent landscape and distinct, exotic cultures of Nepal has made Nepal a potential tourist destination. In fact, the country's principal industry is tourism and it is also its biggest source of foreign exchange.
Quick facts about Nepal
Nepal is a multiethnic nation and its largest city and capital is Kathmandu.
The ten tallest mountains, except the 2nd and 9th are in Nepal.
Nepal is a country that was never colonized by any foreign powers.
Nepal is the country in the world with a nonquadrilateral national flag. It's flag is in the shape of two triangles stacked on one another.
Cows are considered sacred in Nepal and it is illegal to kill or eat the meat of a cow.
Nepal has the densest concentration of World Heritage Sites.
Learn More