Oman
Salalah
Flights & Hotel Included
1

It is more than just flight & hotel
Your Holiday Voucher includes:
TRAVEL INSURANCE

Included

TRANSFER

Included

HOTEL

Included

FLIGHTS (20kg check-in luggage)

Included
Remind Me For Free
2

Salalah Tour Package

–

Easy Terms & Conditions



TRAVEL VALIDITY

Travel anytime until 30.11.2019
Public Holidays are excluded.




EASY CANCELLATION

Cancellation fee of unused vouchers only 50 aed




GUARANTEED DATES

Your requested travel dates are guaranteed

(In the unlikely event of seats sold out we guarantee +/- 1 day from preferred date)




HIGH SEASON

During high season 15.07.2019 - 15.09.2019 supplement fee of 700 AED per person / voucher applies.




Visa Easy
3

Salalah Travel Package

–

Choose your hotel category here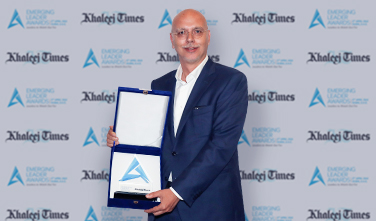 Latest News...
Holiday Factory won prestigious award
On 5 April Holiday Factory received the prestigious Emerging Leader Award in Travel & Tourism hosted by Khaleej Times. "Holiday Factory changed and revolutionized the whole travel industry in the UAE by making luxury travel affordable for everyone..."
Salalah Tours and Vacation Packages
About Salalah, Oman
Salalah, the capital and largest city of the Dhofar Governorate in the Sultanate of Oman, is one of very few areas in the Arabian Peninsula that experiences seasonal monsoon. The monsoon season, locally called Khareef, which means autumn in Arabic, starts from July and ends in September. This is the time when tourists from around the world, and even Middle East natives, flock to Salalah. The sober brown landscape of Salalah and its immediate backdrops are completely transformed into a picturesque and lush green scenery, making every Salalah tour package an experience of a life time and worth every penny.
Quick facts about Salalah
Salalah is the second largest city in the Sultanate of Oman.
The Port of Salalah is among the biggest ports on the Arabian Peninsula and is a major container transshipment hub.
The history of Salalah dates back to two millennia.
Salalah had been historically associated, and is still known for, the cultivation and trade of frankincense.
The city was the capital of Oman from 1932 to 1940.
Salalah is also home to some of the best football clubs in Oman and has four major sports clubs.
There are four prophet tombs situated in Salalah; Nabi Imran, Nabi Ayoob, Nabi Houd, and Nabi Salih.
Learn More