صوفيا
بلغاريا
باقات تشمل التذاكر والإقامة
1

أنه أكثر من مجرد طيران وإقامة
تشمل القسيمة على الآتي:
تأمين السفر

مشمول

نقل

مشمول

الفندق

مشمول

الطيران (20 كغ عند تسجيل الأمتعة)

مشمول
ذكرني
2

Bulgaria Tour Package

–

Easy Terms & Conditions



صلاحية السفر

يمكنك السفر في أي وقت لغاية 30.11.2019
ماعدا العطل الرسمية.




إلغاء سهل

رسوم الإلغاء للقسائم الغير المستخدمة 50 درهم فقط




تواريخ مضمونة

تواريخك المفضلة مضمونة. في حالة تم بيع مقاعد ضمن هذه التواريخ فنحن نضمن +/- يوم واحد من تاريخك المفضل




موسم الذروة

خلال موسم الذروة 05.07.2019 - 01.09.2019 يتم تطبيق رسوم إضافية بقيمة 800 درهم إماراتي لكل شخص/ قسيمة.

خلال موسم الذروة 02.09.2019 - 08.09.2019 يتم تطبيق رسوم إضافية بقيمة 300 درهم إماراتي لكل شخص/ قسيمة.




تأشيرة مجانية / عند الوصول
3

Bulgaria Travel Package

–

Choose your hotel category here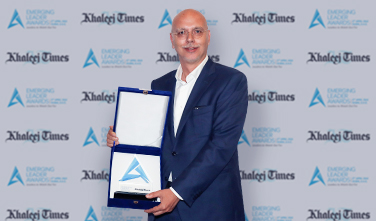 أخر الأخبار
حاز هوليداي فاكتوري على جائزة مرموقة
"في 5 نيسان / أبريل ، حصل هوليداي فاكتوري على جائزة الرائد الناجح في مجال السفر والسياحة التي استضافتها صحيفة الخليج تايمز. ""قام هوليداي فاكتوري بتغيير مفهوم السفر بأكمله في الإمارات العربية المتحدة بجعل السفر فاخرا ً وبأسعار معقولة للجميع ..."
Bulgaria Tours and Vacation Packages
About Bulgaria, Europe
Bulgaria is a country of extraordinary beauty located in Southeast Europe. It shares its borders with Romania, Serbia, the Republic of Macedonia, Greece and Turkey. The landscape of Bulgaria is defined by several mountainous areas, such as the Stara Planina, Rodopi mountain ranges and the Rila range. The entire eastern boundary of the country is 235 miles of coastline with the Black Sea. Its largest settlement and capital city is Sofia.
Bulgaria is home to nine UNESCO World Heritage Sites, including the Thracian tombs in Sveshtari and Sreburna Nature Reserve. A Bulgaria tour package would definitely turn out to be an ideal combination of beaches, outdoor life and adventure.
Quick facts about Bulgaria
Bulgaria is the oldest nation-state in all of Europe.
The Alexander Nevsky cathedral in Sofia is one of the largest cathedrals in the world, towering at 45 meter with a gold plated dome.
Bulgaria's National Historical Museum in Sofia is one of the largest museums in Eastern Europe.
The oldest tree is Bulgaria happens to be a 1,600 years old oak tree.
The Bulgarian Air Force was the first military power to drop an air dropped bomb, during the Balkan War.
Bulgaria produces almost 80 percent of the world's rose oil. The country is also a major producer of wine in the world.
Learn More