Sri Lanka
Negombo
Flights & Hotel Included
1

Sri Lanka - It is more than just flight & hotel
Your Holiday Voucher includes:
TRAVEL INSURANCE

Included

TRANSFER

Included

HOTEL

Included

FLIGHTS (20kg check-in luggage)

Included
Remind Me For Free
2

Sri Lanka Tour Package

–

Easy Terms & Conditions



TRAVEL VALIDITY

Travel anytime between 01.05.2020 to 15.12.2020

Public Holidays are excluded.




EASY CANCELLATION

Cancellation fee of unused vouchers only 50 aed




GUARANTEED DATES

Your requested travel dates are guaranteed

(In the unlikely event of seats sold out we guarantee +/- 1 day from preferred date)




HIGH SEASON

During high season 16.06.2020 - 30.09.2020 supplement fee of 600 AED per person / voucher applies.




Visa Free
3

Sri Lanka Travel Package

–

Choose your hotel category here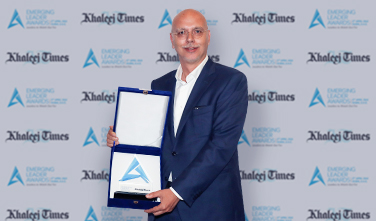 Latest News...
Holiday Factory Wins Prestigious Award
5th April 2018, Holiday Factory received the prestigious "Emerging Leader Award In Travel & Tourism" by Khaleej Times. Holiday Factory changed and revolutionized the whole travel industry in the UAE by making luxury travel affordable for everyone.
Sri Lanka Tours and Vacation Packages
About Sri Lanka
Located in the Indian Ocean in South Asia, Sri Lanka is a tropical island nation with a long and colorful history. It is a place where the immaculate beauty of nature remains abundant and untouched. Sri Lanka offers a combination of stunning landscapes, pristine beaches and captivating cultural heritage to international visitors. A Sri Lanka tour package will allow you experience a selection of attractions that are genuinely diverse and exotic within a compact area of 65, 610 km. Sri Lanka has 1,330 kilometers of coastline, 8 UNESCO World Heritage Sites and 15 national parks showcasing an abundance of wildlife.
Quick facts about Sri Lanka
Sri Lanka is one of the few handful countries that have a documented history of three thousand years.
Sri Lankans were the superior manufacturers of steel in the ancient world.
The world's first alcoholic spirit, Arrack was first brewed in Sri Lanka, thousands of years ago.
The world's first hospital was built in Sri Lanka around the year 400 BC.
The Sri Lankan flag is the only one in the world that represents all major religions in the country.
The oldest living planted tree, the Jaya Sri Maha Bodhi is in Sri Lanka.
The modern world's first female head of state was Sirimavo Bandaranaike, prime minister of Sri Lanka in 1960.
Learn More