أرمينيا Mountain
Escape Holiday
GO-EASY PACKAGE WITH FLIGHTS, TRANSFERS, PCR TESTS & MORE!
1

HASSLE-FREE HOLIDAY PACKAGE
المرشدين السياحيين الخاصين بنا في انتظارك!
تشمل القسيمة على الآتي:
الطيران (20 كغ عند تسجيل الأمتعة)

مشمول

الفندق

مشمول

مرشد سياحي

مشمول

CITY TOUR WITH DINNER

مشمول

نقل

مشمول

TRAVEL INSURANCE

مشمول

PCR TEST FACILITY

مشمول

RETURN APPLICATION FOR DUBAI

مشمول

ARMENIA VISIT VISA

مشمول
WE TAKE CARE OF EVERYTHING
2

Buy this holiday package voucher here

Deal is active NOW



صلاحية السفر

Travel anytime until 20.12.2020

Public Holidays are excluded.




CANCELLATION

Flexible Cancellation policy

Unredeemed vouchers can be cancelled anytime for a minimal fee of only AED 100 per voucher.




تواريخ مضمونة

Your requested travel dates are guaranteed (In the unlikely event of seats sold out we guarantee +/- 1 Flight day from preferred date)




VISA Easy

Visa will be provided, at our cost, by Holiday Factory for most nationalities with valid UAE residency within 3 working days.

Submit passport during the time of requesting travel dates.

Check which nationalities are eligible to travel to Armenia – Click Here

In the unlikely event of visa rejection, you will get a 100% refund immediately.




Hassle Free Assisstance

Holiday Factory will take care of everything to ensure you have nothing to worry about. PCR test, Return permits & more!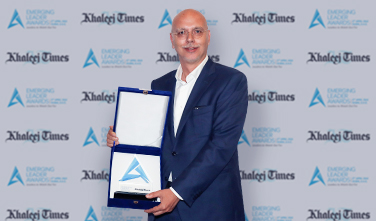 أخر الأخبار
حاز هوليداي فاكتوري على جائزة مرموقة
5th April 2018, Holiday Factory received the prestigious "Emerging Leader Award In Travel & Tourism" by Khaleej Times. Holiday Factory changed and revolutionized the whole travel industry in the UAE by making luxury travel affordable for everyone.