Vienna
Flights & Hotel Included
1

Vienna holiday package - It is more than just flight & hotel
Our Tour guides are waiting for YOU!
Your Holiday Voucher includes:
TRAVEL INSURANCE

Included

TOUR GUIDE

Included

TRANSFER

Included

HOTEL

Included

FLIGHTS (20kg check-in luggage)

Included
Remind Me For Free
2

Easy Terms & Conditions



TRAVEL VALIDITY

Travel anytime between 01.05.2020 to 31.05.2020

Public Holidays are excluded.




EASY CANCELLATION

Cancellation fee of unused vouchers only 50 aed




GUARANTEED DATES

Your requested travel dates are guaranteed

(In the unlikely event of seats sold out we guarantee +/- 1 day from preferred date)




HIGH SEASON

During high season 01.05.2020 - 30.05.2020 supplement fee of 200 AED per person / voucher applies.




Schengen Visa
3

Choose your hotel category here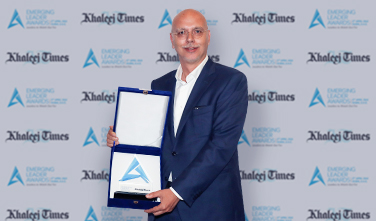 Latest News...
Holiday Factory Wins Prestigious Award
5th April 2018, Holiday Factory received the prestigious "Emerging Leader Award In Travel & Tourism" by Khaleej Times. Holiday Factory changed and revolutionized the whole travel industry in the UAE by making luxury travel affordable for everyone.
Vienna Tours and Vacation Packages
About Vienna, Europe
Vienna is the capital and primate city of Austria. Nearly one third of Austria's population lives in Vienna and is also its cultural, economic, and political center. In 2001, the city center of Vienna was designated a World Heritage Site by UNESCO.
Vienna is called the City of Music owing to its musical legacy and The City of Dreams, being the home of Sigmund Freud, the founder of psychoanalysis. The historic center of Vienna is rich in architectural assemblages, such as Baroque castles, grand buildings, monuments, parks and gardens.
Quick facts about Vienna
Here are some facts of tourist interest while you are considering your Vienna tour package.
Vienna has the oldest zoo in the world, founded in 1752.
While German is the national language, English is widely spoken in and around Vienna.
Vienna's public transportation system is one of the best in the world, making it incredibly easy to visit the many unique and exciting sites.
Originally built in 1897, the Wiener Riesenrad in Vienna is the oldest Ferris wheel in the world that is still operational.
The world's oldest still published daily newspaper, Wiener Zeitung, is published from Vienna.
Zentralfriedhof cemetery is the second largest cemetery in the world and the largest cemetery in Europe.
Learn More