Zurich
Switzerland
Flights & Hotel Included
1

It is more than just flight & hotel
Your Holiday Voucher includes:
TRAVEL INSURANCE

Included

HOTEL

Included

FLIGHTS (20kg check-in luggage)

Included
Remind Me For Free
2

Switzerland Tour Package

–

Easy Terms & Conditions



TRAVEL VALIDITY

Travel anytime between 01.05.2020 - 31.05.2020

Public Holidays are excluded.




EASY CANCELLATION

Cancellation fee of unused vouchers only 50 aed




GUARANTEED DATES

Your requested travel dates are guaranteed

(In the unlikely event of seats sold out we guarantee +/- 1 day from preferred date)




HIGH SEASON

During high season 16.05.2020 - 31.05.2020 supplement fee of 1000 AED per person / voucher applies.




Schengen Visa
3

Switzerland Travel Package

–

Choose your hotel category here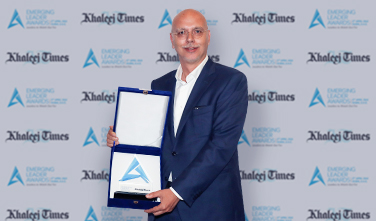 Latest News...
Holiday Factory Wins Prestigious Award
5th April 2018, Holiday Factory received the prestigious "Emerging Leader Award In Travel & Tourism" by Khaleej Times. Holiday Factory changed and revolutionized the whole travel industry in the UAE by making luxury travel affordable for everyone.
Switzerland Tours and Vacation Packages
About Switzerland, Europe
The Swiss Confederation is a landlocked country spread in western, central, and southern Europe. Switzerland is bordered by Italy, France, Germany, Austria and Liechtenstein. The country is known for its mountains, mainly the Alps and Jura. But it also has a central plateau of plains, large lakes and rolling hills. Though a member of the European Free Trade Association, the Swiss Confederation is not part of the European Union. Revered the world over for its independence and neutrality, Switzerland has the highest rate of nominal wealth per adult, in the world. Visiting this prosperous, peaceful and stable modern country is one of the wisest decisions you have ever made and your Switzerland tour package is going to be a memory to cherish forever.
Quick facts about Switzerland
Switzerland is composed of four linguistic and cultural regions viz; German, Italian, French and Romansh.
The majority of the country's population are German-speaking.
Though Berne is sometimes referred to as the federal city, Switzerland has no official capital city.
Switzerland has two global cities viz; Zürich and Geneva. Geneva, its second-most populous city, is a worldwide financial and diplomatic center.
Despite having a relatively small population, Switzerland's largest city, Zürich is one of the world's largest financial centers.
Switzerland ranks at the top in several national performance metrics, such as human development and economic competitiveness.
In terms of quality of life, its three largest cities viz; Zürich, Geneva and Basel are ranked among the world's top ten.
Learn More