Australia
Gold Coast
Flights & Hotel Included
1

It is more than just flight & hotel
Your Holiday Voucher includes:
TRANSFER

Included

HOTEL

Included

FLIGHTS (20kg check-in luggage)

Included
Remind Me For Free
2

Australia Tour Package

–

Easy Terms & Conditions



TRAVEL VALIDITY

Travel anytime between 01.05.2020 to 31.05.2020

Public Holidays are excluded.




EASY CANCELLATION

Cancellation fee of unused vouchers only 50 aed




GUARANTEED DATES

Your requested travel dates are guaranteed

(In the unlikely event of seats sold out we guarantee +/- 1 day from preferred date)




HIGH SEASON

No high season supplements during travel validity.




Visa Easy
3

Australia Travel Package

–

Choose your hotel category here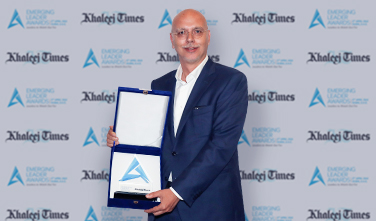 Latest News...
Holiday Factory Wins Prestigious Award
5th April 2018, Holiday Factory received the prestigious "Emerging Leader Award In Travel & Tourism" by Khaleej Times. Holiday Factory changed and revolutionized the whole travel industry in the UAE by making luxury travel affordable for everyone.
Australia Tours and Vacation Packages
About Australia
Australia, officially the Commonwealth of Australia, is a sovereign country comprising the mainland of the Australian continent, the island of Tasmania, and numerous smaller islands. It is the largest country in Oceania and the world's sixth-largest country by total area. Australia is a unique and diverse country in every way - in culture, population, climate, geography, and history. Australia is relatively young as a country, but it is a very ancient land. For over 40,000 years Aboriginal people lived in harmony there with their environment. When England first settled Australia in 1788, all that changed. It is now, one of the most remote countries in the world and, ironically, one of the most popular places to visit, especially among backpackers and budget travelers!
If you are like us, Australia is a place you would want to visit again and again, below are some interesting facts and things to do when you purchase the Australia travel package.
Quick facts about Australia
There are many interesting facts about Australia, some of which not everyone knows.
There are eight capital cities in Australia, each of which functions as the seat of government for the state or territory in which it is located. One of these, Canberra, is also the national capital.
Australia has a range of different landscapes, including urban areas, mountain ranges, deserts and rain forests.
Australia is home to a variety of unique animals, including the koala, kangaroo, emu, kookaburra and platypus. As well as over 750 different reptile species, more than any other country in the world!
There are three times as many sheep than people living in Australia! Now that's a lot of sheep, considering Australia's population is over 24 million.
Australia has a larger population of camels than Egypt!
Things to do in Australia
There are a lot of things you can find while looking for the best Australia holiday package, here are some interesting places to go to for your holiday.
Australia is an amazing destination offering visitors a huge variety of attractions and activities for all tastes and ages. Sun and surf are available in plenty and most surfers prefer the famous Bondi Beach.
If you favor mountains to sea, add the beautiful Blue Mountains and mysterious Uluru to your tour package. It is a must-see destination!
Surfing and snorkeling is best done around the magical Great Barrier Reef.
Australia's cities are full of wonderful parks and gardens, excellent markets, and brilliant art galleries and museums. In Sydney you can tour the iconic Sydney Opera House and the Sydney Harbour Bridge. Just a few of our favorites of Australia tours.
Places to visit in Australia
Australia is the unexpected: a place where oldest cultures share vast plains, stylish laneways and unbelievably blue waters with uninterrupted waves of new arrivals from across the globe. Below are some of our must-visits for your Australia holiday package.
Sydney and specifically, the Sydney Opera House. Known for its famed opera house and harbor, Sydney also boasts an incredible bridge, great parks, delicious food, lots of free stuff to do, and amazing surfing. Sydney's a place to relax in the sun and enjoy the water. Darling Harbor has a number of good restaurants and great entrainment venues, and the Chinese Garden is quite relaxing.
The Great Barrier Reef - the beautiful great barrier reef fish. One of the most famous reef systems in the world, the Great Barrier Reef is world renowned for its abundance of marine life and world-class diving opportunities.
Lush Jungles - One of which is located in Queensland. Here you'll find one of the oldest continuous tropical rainforests in the world aging back to times when dinosaurs roamed the world! There are great places to go hiking, majestic wildlife and birds (watch out for crocodiles, though), and some really nice rivers and swimming holes to cool off in. Just you, the jungle, and some ocean! A must in your Australia tour package.
Food in Australia
No holiday is complete without trying the delicious food of the city or country that you are in. Here are some must-try foods of Australia
Barbecue - Aussies do a lot of things well, and one of the best is throwing a barbecue. Here you can try new meat; Kangaroos and Crocodiles if you are into exotic dishes. Or settle for a regular BBQ, found in many restaurants around Australia.
Marmite – A dark brown food paste made out of brewer's yeast extract. Is a salty, slightly bitter and malty sort of jam! As unique as it sounds, it is quite a tasty treat. Best consumed in a thin layer on toast with butter and some avocado on top, for breakfast. It very much resembles the English version of Marmite.
Tim Tams – These are possibly the best chocolate bar on earth! This treat is composed of 2 layers of chocolate cream filling, coated with even more chocolate! There are a variety of flavors to choose from, original and red velvet are our favorites. You can also it as a normal treat or do the 'The Tim Tam Slam'. Bite off the opposite corners of the Tim Tam, submerge one end into your drink and suck the drink using the Tim Tam as a straw. This creates a perfect blend of sweet goo and hot tea! Yum!
Aussie Pies – These are quite a popular snack in Australia. Available almost everywhere, you can get these at bakeries, markets and even gas stations. Pick your favorite from a delicious variety of mincemeat and gravy, steak and mushroom or simply veggie. Aussies like these loaded up with Ketchup, or as they call it 'tomato sauce'.