جولة إيطاليا
Rome • Venice
باقات تشمل التذاكر والإقامة
1

أنه أكثر من مجرد طيران وإقامة
المرشدين السياحيين الخاصين بنا في انتظارك!
تشمل القسيمة على الآتي:
تأمين السفر

مشمول

مرشد سياحي

مشمول

الفندق

مشمول

الطيران (20 كغ عند تسجيل الأمتعة)

مشمول
ذكرني
2

Italy Tour Package

–

Easy Terms & Conditions



صلاحية السفر

Travel anytime between 01.05.2020 to 15.12.2020.

Public Holidays are excluded.




إلغاء سهل

رسوم الإلغاء للقسائم الغير المستخدمة 50 درهم فقط




تواريخ مضمونة

تواريخك المفضلة مضمونة. في حالة تم بيع مقاعد ضمن هذه التواريخ فنحن نضمن +/- يوم واحد من تاريخك المفضل




موسم الذروة

خلال موسم الذروة 20.05.2020 - 25.05.2020 يتم تطبيق رسوم إضافية بقيمة 1000 درهم إماراتي لكل شخص/ قسيمة.

خلال موسم الذروة 25.06.2020 - 18.07.2020 يتم تطبيق رسوم إضافية بقيمة 1100 درهم إماراتي لكل شخص/ قسيمة.

خلال موسم الذروة 29.07.2020 - 10.09.2020 يتم تطبيق رسوم إضافية بقيمة 1100 درهم إماراتي لكل شخص/ قسيمة.




تأشيرة شنغن
3

Italy Travel Package

–

Choose your hotel category here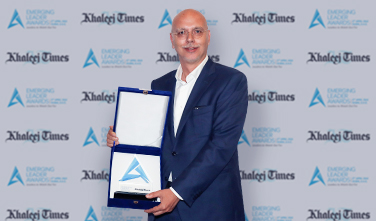 أخر الأخبار
حاز هوليداي فاكتوري على جائزة مرموقة
5th April 2018, Holiday Factory received the prestigious "Emerging Leader Award In Travel & Tourism" by Khaleej Times. Holiday Factory changed and revolutionized the whole travel industry in the UAE by making luxury travel affordable for everyone.
Italy Tours and Vacation Packages
About Italy, Europe
Officially named the Italian Republic, Italy is a European country surrounded by several islands. Acknowledged, together with Greece, as the birthplace of Western culture, Italy is home to the largest number of UNESCO World Heritage Sites in the world. Italy is world-renowned for its delicious cuisine, swanky fashion industry and luxury sports cars. The country shares open land borders with France, Slovenia, Austria, Switzerland, Vatican City and San Marino and its capital and largest city is Rome.
With around 52 million international tourists visiting yearly, Italy is the world's fifth most visited country. There are 54 UNESCO World Heritage Sites in the country and its most-visited landmark, The Colosseum, is the most popular tourist attraction in the world.
Quick facts about Italy
Italy is ranked 5th among the most populous countries in Europe.
Music instruments such as the cello, violin and piano were invented in Italy. Italy is also the birthplace of opera.
During the period of the Roman Empire, Rome was the largest city in the world.
Vatican City, the world's smallest state is entirely confined by Italy (Rome, to be precise).
Food stuff such as Ice cream, fruit pies, pizza and coffee are all originated in Italy.
The Venice Film Festival of Italy is the world's oldest film festival.
Italy has more hotel rooms than any other European country, including over 20,000 rooms in its 232 five-star hotels.
The TownHouse Galleria, a luxury hotel in Milan, is the country's only seven-star hotel.
Learn More
Things to do in Italy
From the noble stones of ancient Rome and the Greek temples of Sicily to the wine hills of Piedmont and Tuscany and the secret canals and crumbling palaces of Venice, your Italy tour package will be a memory to cherish forever. Below are some options for things to do to while you are in Italy.
Go on a pilgrimage to the Vatican - The Vatican City, the seat of the Roman Catholic Church, is located in the city center of Rome. The museums located here are right out of the history of the modern world.
Explore Pompeii - Destroyed sometime in 79 AD by the eruption of a volcano from Mount Vesuvius and excavated recently, Pompeii offers a fascinating exploration of the ancient streets, ruins of majestic buildings and surprisingly modern amenities such as amphitheaters and gymnasiums.
Drive down the Amalfi Coast - A dream drive for those who are fond of road trips, the Amalfi coast is a spectacular trail lodged between the mountains on one side and the immaculate Mediterranean Sea on the other.
Savor Italian Food – It is known that Italians do lots of things well, but not as well as they do with their food. While you are there, take pleasure trying out as much as you can.
Places to visit in Italy
To help you make the most of your Italy holiday package, here is the list of some of the major places to visit and the tourist attractions located in each of them.
Venice - The capital of the Veneto region in northeastern Italy, situated on a group of 118 small islands separated by canals and linked by over 400 bridges. Some places of tourist interest are;
Gallerie dell'Accademia
Basilica di San Marco
Basilica di Santa Maria della Salute
The I Frari
Rome – No world traveler can leave out venturing into the historically and culturally rich city of Rome. While you are there, try not to miss the following.
The Vatican Museums
The Sistine Chapel
Capitoline Museum
The Pantheon
The Colosseum
Muzeum Nazaionale Romano Palazzo Massimo alle Terme
Florence – The capital city of the region of Tuscany and one of the wealthiest cities of the medieval period.
Grand Museo del Duomo
Museo Del Bargello
Museo di San Marco
Palazzo Pitti
The Duomo
Genoa - A port city and the capital of the Liguria region, housing more than 100 palaces. Genoa has historically been one of the most important ports on the Mediterranean.
The Romanesque Cathedral of San Lorenzo.
Palazzi dei Rolli
Via Giuseppe Garibaldi
Belvedere Castelletto
Piazza De Ferrari
Food in Italy
The excellence of Italian food needs no introduction to those who have not been living under a rock. So, let us get to the point and get to know some must-try dishes to look for (other than the world-famous pizza) while you are enjoying your Italy vacation package.
Chicken Parmigiana - A classic Italian dish that also works as a sub sandwich. It consists of breaded chicken breast covered in tomato sauce and mozzarella, parmesan, or provolone cheese.
Fettuccine Alfredo - A pasta dish made from fettuccine, traditionally tossed with butter and Parmesan cheese.
Lasagna – Another classic dish, made with ground beef, sausage, ricotta, mozzarella and Parmesan cheeses.
Chicken Saltimbocca - An Italian dish also popular in Switzerland, Spain and Greece. Made of veal lined or wrapped with prosciutto and sage and marinated in wine. Oil or saltwater may also be used for marinating.
Pasta Primavera - One of the most well-known vegetarian dishes from Italy, now famous in the Americas. Consists of pasta and fresh vegetables.
Penne alla Vodka - a pasta dish made with vodka (yes, you read it right!) and penne pasta.
Spaghetti with Tomato Sauce – A simple dish with a number of options to add, such as meatballs, mushrooms, broccoli, sausage, or ground beef.
Learn Less