Europe
Paris
Flights & Hotel Included
1

It is more than just flight & hotel
Our Tour guides are waiting for YOU!
Your Holiday Voucher includes:
TRAVEL INSURANCE

Included

TOUR GUIDE

Included

HOTEL

Included

FLIGHTS (20kg check-in luggage)

Included
Remind Me For Free
2

Paris Tour Package

–

Easy Terms & Conditions



TRAVEL VALIDITY

Travel anytime between 01.05.2020 to 15.12.2020.

Public Holidays are excluded.




EASY CANCELLATION

Cancellation fee of unused vouchers only 50 aed




GUARANTEED DATES

Your requested travel dates are guaranteed

(In the unlikely event of seats sold out we guarantee +/- 1 day from preferred date)




HIGH SEASON

During high season 01.07.2020 - 31.08.2020 supplement fee of 190 AED per person / voucher applies.




Schengen Visa
3

Paris Travel Package

–

Choose your hotel category here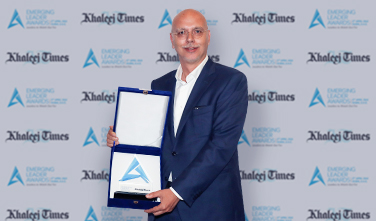 Latest News...
Holiday Factory Wins Prestigious Award
5th April 2018, Holiday Factory received the prestigious "Emerging Leader Award In Travel & Tourism" by Khaleej Times. Holiday Factory changed and revolutionized the whole travel industry in the UAE by making luxury travel affordable for everyone.
France Tours and Vacation Packages
About France, Europe
France is one of the most geographically diverse countries in Europe and the most popular tourist destination in the world. It receives roughly 83 million tourists yearly. Officially named the French Republic, the territory of France consists of Metropolitan France in Western Europe and "Overseas France" outside Europe. France is a nation of rich emotions, coherent thinking and enlightenment treasures. And above everything else, France is celebrated for its momentous history, exceptional culture and scrumptious cuisine.
Paris, the cosmopolitan capital of France, located on the banks of River Seine, has the well-deserved reputation of being the world's most romantic and beautiful city. Paris is dubbed the "City of Light" and "Capital of Fashion".
Quick facts about France
France has 44 properties entered in the UNESCO World Heritage List, spread across the country in 37 sites.
Covering 551,500 square kilometers, Metropolitan France is the largest member of the European Union.
France's capital city, Paris has the second highest number of Michelin restaurants in the world.
The Eiffel Tower on the Champ de Mars in Paris is the most-visited paid monument in the world.
The vast majority of the territory and population of the nation is situated in Metropolitan France.
Disneyland Paris, an entertainment resort in Marne-la-Vallée, is the most visited tourist attraction in Europe.
France was one of the first countries to create a ministry for environment.
Learn More