أوروبا
باريس
باقات تشمل التذاكر والإقامة
1

أنه أكثر من مجرد طيران وإقامة
المرشدين السياحيين الخاصين بنا في انتظارك!
تشمل القسيمة على الآتي:
تأمين السفر

مشمول

مرشد سياحي

مشمول

الفندق

مشمول

الطيران (20 كغ عند تسجيل الأمتعة)

مشمول
ذكرني
2

Paris Tour Package

–

Easy Terms & Conditions



صلاحية السفر

Travel anytime between 01.05.2020 to 15.12.2020.

Public Holidays are excluded.




إلغاء سهل

رسوم الإلغاء للقسائم الغير المستخدمة 50 درهم فقط




تواريخ مضمونة

تواريخك المفضلة مضمونة. في حالة تم بيع مقاعد ضمن هذه التواريخ فنحن نضمن +/- يوم واحد من تاريخك المفضل




موسم الذروة

خلال موسم الذروة 01.07.2020 - 31.08.2020 يتم تطبيق رسوم إضافية بقيمة 190 درهم إماراتي لكل شخص/ قسيمة.




تأشيرة شنغن
3

Paris Travel Package

–

Choose your hotel category here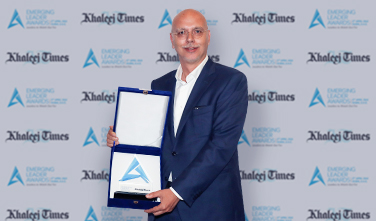 أخر الأخبار
حاز هوليداي فاكتوري على جائزة مرموقة
5th April 2018, Holiday Factory received the prestigious "Emerging Leader Award In Travel & Tourism" by Khaleej Times. Holiday Factory changed and revolutionized the whole travel industry in the UAE by making luxury travel affordable for everyone.
France Tours and Vacation Packages
About France, Europe
France is one of the most geographically diverse countries in Europe and the most popular tourist destination in the world. It receives roughly 83 million tourists yearly. Officially named the French Republic, the territory of France consists of Metropolitan France in Western Europe and "Overseas France" outside Europe. France is a nation of rich emotions, coherent thinking and enlightenment treasures. And above everything else, France is celebrated for its momentous history, exceptional culture and scrumptious cuisine.
Paris, the cosmopolitan capital of France, located on the banks of River Seine, has the well-deserved reputation of being the world's most romantic and beautiful city. Paris is dubbed the "City of Light" and "Capital of Fashion".
Quick facts about France
France has 44 properties entered in the UNESCO World Heritage List, spread across the country in 37 sites.
Covering 551,500 square kilometers, Metropolitan France is the largest member of the European Union.
France's capital city, Paris has the second highest number of Michelin restaurants in the world.
The Eiffel Tower on the Champ de Mars in Paris is the most-visited paid monument in the world.
The vast majority of the territory and population of the nation is situated in Metropolitan France.
Disneyland Paris, an entertainment resort in Marne-la-Vallée, is the most visited tourist attraction in Europe.
France was one of the first countries to create a ministry for environment.
Learn More