البوسنة
سراييفو
باقات تشمل التذاكر والإقامة
1

أنه أكثر من مجرد طيران وإقامة
المرشدين السياحيين الخاصين بنا في انتظارك!
تشمل القسيمة على الآتي:
تأمين السفر

مشمول

مرشد سياحي

مشمول

نقل

مشمول

الفندق

مشمول

الطيران (20 كغ عند تسجيل الأمتعة)

مشمول
ذكرني
2

Bosnia Tour Package

–

Easy Terms & Conditions



صلاحية السفر

Travel anytime between 01.05.2020 to 31.05.2020

Public Holidays are excluded.




إلغاء سهل

رسوم الإلغاء للقسائم الغير المستخدمة 50 درهم فقط




تواريخ مضمونة

تواريخك المفضلة مضمونة. في حالة تم بيع مقاعد ضمن هذه التواريخ فنحن نضمن +/- يوم واحد من تاريخك المفضل




موسم الذروة

خلال موسم الذروة 20.05.2020 - 31.05.2020 يتم تطبيق رسوم إضافية بقيمة 800 درهم إماراتي لكل شخص/ قسيمة.




تأشيرة سهلة
3

Bosnia Travel Package

–

Choose your hotel category here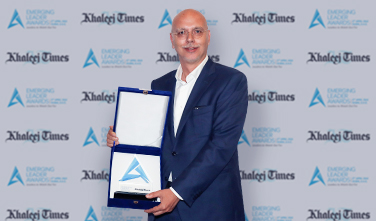 أخر الأخبار
حاز هوليداي فاكتوري على جائزة مرموقة
5th April 2018, Holiday Factory received the prestigious "Emerging Leader Award In Travel & Tourism" by Khaleej Times. Holiday Factory changed and revolutionized the whole travel industry in the UAE by making luxury travel affordable for everyone.
Bosnia Tours and Vacation Packages
About Bosnia
Bosnia and Herzegovina, collectively known as Bosnia, is a landlocked country located within the Balkan Peninsula in Southeastern Europe. Bosnia is bordered by Croatia, Serbia and Montenegro and its largest city and capital is Sarajevo. The Kingdom of Bosnia was a medieval Kingdom evolved from the Banate of Bosnia and was one of the most influential and powerful states in the Balkan peninsula, before the conquest of the Ottoman empire. Celebrated for its natural environment and cultural heritage inherited from six historical civilizations, Bosnia attracts tourists from all over the world. A Bosnia tour package is definitely going to be one of the wisest choices you ever made.
Quick facts about Bosnia
Bosnia is mostly mountainous and close to half of its area is forested.
The country has three national languages viz; Bosnian, Serbian and Croatian.
Bosnia and Herzegovina has only 12 miles of coastline.
Sarajevo Film Festival is the largest and most famous film festival in the Balkans.
The last remaining jungle in Europe is in Bosnia, located at Perućica.
There are seven major rivers in Bosnia and Herzegovina, with Sava being the largest.
Convincing evidence exists that the oldest and largest pyramids are in Bosnia.
After the 90s conflicts, Sarajevo was one of the only cities in Europe to have a mosque, church and a synagogue in the same neighbourhood.
Learn More